The Chenaar Group has been pleased to help support the US-Pakistan Business Conference 2012. With great interest arising in understanding the risks and opportunities that Frontier Markets offer, the report Frontier Market: Pakistan provides a look at the Pakistani market. The Chenaar Group offers a range of support to those looking to invest in frontier markets. Get in touch if you would like to find out more.
Excerpt from the report
" … Pakistan offers a myriad of social and commercial investment opportunities. As a
frontier market, an injection of capital can yield high returns, and expand a market receptive to further reinvestment and greater return on investment.
Seen through the prism of knowledgeable investment, the country has a plethora of untapped natural assets, from mineral reserves to hydro, wind and solar power. The World Bank Doing Business 2012 report ranked Pakistan higher than three of the four BRIC nations in overall 'Ease of Doing Business."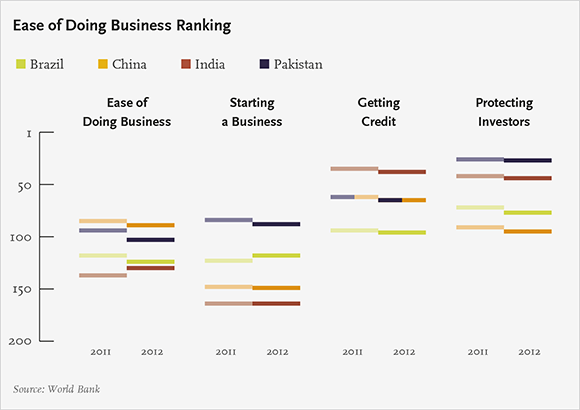 Our report is now available as a pdf
Download